The worldwide bestselling romance series fans described as The Princess Diaries meets Fifty Shades. Now available as one bumper-length novel at more than 50% off.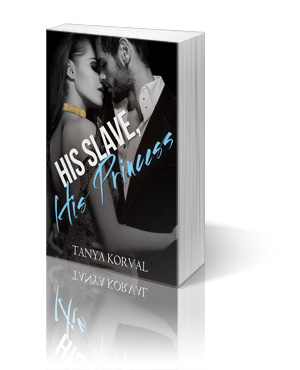 "Smoking hot. A must read. FIVE STARS" – My Book Boyfriends
"Better than Fifty Shades of Grey – FIVE STARS" – Pat Powers
"Extra spicy HOT fantasy! Terrifically satisfying. Highly recommended. FIVE STARS" – R. Tryon
"If you have a submissive bone in your body, this story will draw you in. FIVE STARS" – TC
"Enthralling, amazing. FIVE STARS" – Shane
"Prince Jagor is the hottest. FIVE STARS" – Moon Cat
"A love that makes your heart melt. My new favorite author! FIVE STARS" – Laurelie J. Karels
"Twists like you'll never believe. FIVE STARS" – Maria Deliz
"Can't believe how immersed I became. Truly an amazing book. FIVE STARS" – Armanus Gal
He wants me as his slave…can I become his princess?
This is insane. I'm the quiet one, the bookish one. I shouldn't even have been at the party. But then I run right into Prince Jagor. Gorgeous. Huge. A man who can pick you up with one hand and leave you breathless with one growl. Suddenly, I'm kissing the heir to the throne of Asteria. Asteria. A country where women are slaves.
But one kiss isn't enough and the Prince makes me an offer: come to Monaco with him as his aide…and secret lover. I know it's crazy but I can't resist this man. I'm thrown into a world of private jets and stolen kisses. I'm falling fast…but he lives in an utterly different world. Do I love him enough to become his slave?

Danger waits for us in his home country, more than either of us can imagine. If I'm going to keep my man, I'm going to have to fight for him. Against the will of the royal family, in the glare of the media spotlight, I'm going to have to become his princess.
Prince Jagor has it *WAY* over Christian Grey
– Pat Powers

This website is a member of the Amazon and Google Play affiliates programs. Google Play and the Google Play logo are trademarks of Google Inc.