His Slave, His Princess (Collared by the Billionaire Prince)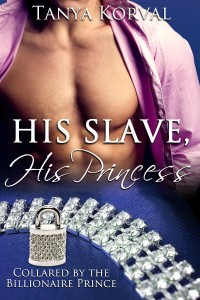 The full-length novel of the hit 'Asteria' series (108,000 words, BDSM romance)
Originally released as the four part series: The Prince of Asteria, The Palace of Asteria, The Princess of Asteria and The Fall of Asteria.
His Lover
UN translator Lucy Snow sneaks into an embassy party and meets Prince Jagor, heir to the throne of the fabulously rich kingdom of Asteria. Their initial steamy kiss isn't enough for the prince: he offers her a job as his personal aide and in the glamorous hotels and casinos of Monaco, they engage in a secret love affair.
His Slave
But in Asteria, women are 'owned' by their men, both in and out of the bedroom. Loving Jagor will mean accepting his collar…and his every command.
His Princess
Lucy must overcome the queen, the media and the will of the Asterian people if she's to be accepted as Jagor's bride. And when the royal family is plunged into danger, Lucy must become stronger than she ever dreamed…
My Secret Life (Moonlighting as a Call Girl)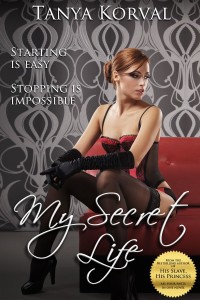 (85,000 words, female point of view. Erotica with explicit scenes).
On the outside, Erica has it all:
 confidence, a steady income and a high-powered job that sends her around the world. But on the inside, a life spent in hotels, meetings and executive airport lounges is slowly leaving her numb; isolated from everyone around her. On a business trip to New York, she finds herself rapidly spinning out of control, seeking something raw and forbidden. Then one night she's mistaken for a call girl in a hotel bar….  
What would you do?
Erica carries through with the deception…and nothing will ever be the same again.
She begins a double life: days as a businesswoman, nights as "Rebecca", a high-class call girl to the rich and powerful. Soon, she's meeting clients in limos, private jets and luxurious homes, all while holding down her day job and conducting a clandestine romance with a work colleague who'd like nothing more than to dominate her completely. Has she found the excitement she was looking for, and can she keep her two lives apart?  Or are they destined to collide…with disastrous consequences?
Get it on your Kindle at Amazon.com
Get it on your Kindle at Amazon.co.uk